There's a special charm that accompanies late summer travel. It's a time of serene exploration, where the crowds thin out and the world opens up, offering tranquil landscapes for the discerning wanderer. Let's meander through the less-traveled path and unlock the magic of late summer getaways.

Benefits of Late Summer Travel

Late summer vacations present a unique set of benefits. As the hustle and bustle of peak season subsides, tourist hotspots become more enjoyable, giving you space to savor every moment. Many destinations offer off-peak prices during this time, making your luxury travel dreams more accessible. And the weather? It's generally milder, perfect for soaking up new experiences without the harsh glare of peak summer.

Top Late Summer Destinations
Certain locations around the globe reveal their true splendor during the waning days of summer. Selected for their unique attributes - from fewer crowds and optimal weather to off-peak rates and distinct experiences - these destinations offer a blend of relaxation and adventure. Take a peek at these hand-picked late-summer retreats.

Santorini, Greece
The jewel of the Aegean, Santorini, truly blooms in late summer. The sunsets grow more breathtaking, the crowds thin, and the sea turns a perfect shade of warm azure.
Recommended Accommodation: Santo Maris Oia Luxury Suites & Spa, an exquisite sanctuary that offers stunning views, 5 outdoor pools, and a beautiful sunset lounge.
Recommended Activity: A sunset cruise that includes a visit to the volcano and the hot springs. An experience that will surely take your breath away.


Quebec City, Canada
As the summer fervor subsides, the old-world charm of Quebec City is heightened. The historic cobblestone streets, rich culture, and culinary delights offer a fantastic late-summer escape.
Recommended Accommodation: Fairmont Le Château Frontenac, the iconic hotel offers a luxurious stay with an unparalleled view of the Saint Lawrence River.
Recommended Activity: A stroll around Quartier Petit Champlain, known as the most beautiful street in Canada, will charm you with its European vibe and unique shops.
Cape Cod, Massachusetts
Late summer is a great time to enjoy a quintessential New England experience in Cape Cod. With fewer crowds and still-warm ocean waters, it's an absolute joy.
Recommended Accommodation: Chatham Bars Inn, offering a luxurious seaside retreat with a spa and a private beach.
Recommended Activity: Whale watching tours offer a unique experience to see these magnificent creatures up close.
The Swiss Alps, Switzerland
The allure of the Swiss Alps shifts in late summer. The hiking trails, scattered with blooming alpine flowers and showcasing awe-inspiring panoramas, come alive.
Recommended Accommodation*: The Kulm Hotel in St. Moritz. With its spectacular mountain views and top-tier spa, it's the perfect place to unwind after a day of exploring.
Recommended Activity: Take a scenic ride on the Glacier Express to experience the majestic landscapes of the Swiss Alps.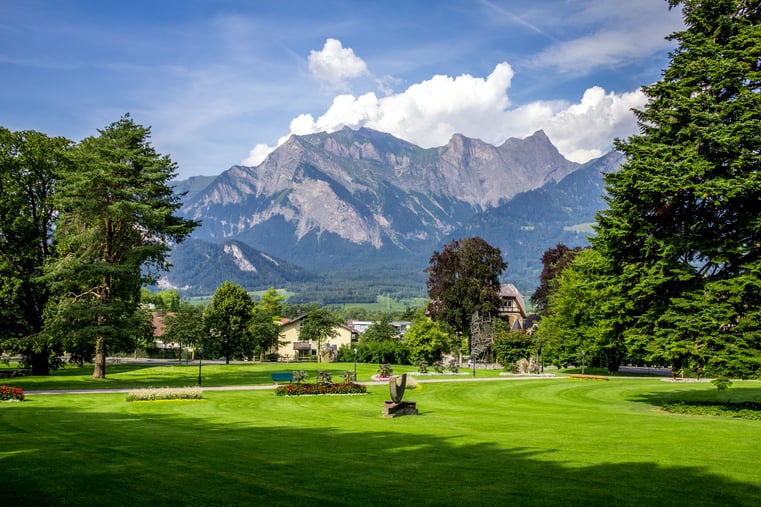 Travel Tips for Late Summer



As the high energy of peak summer begins to mellow, late summer offers a perfect blend of warm days, cool nights, and a tranquil atmosphere. To fully enjoy what the late season has to offer, consider some specific tips and strategies. These not only cater to the practical aspects of travel, but also enhance the overall experience. Here are some key pointers to make your late summer getaway truly unforgettable:

1.

Smart Packing

: The weather during late summer can be unpredictable, transitioning from hot afternoons to cooler evenings. It's advisable to pack versatile clothing, with layers you can add or remove to stay comfortable throughout the day. Don't forget to pack a light jacket or sweater for those cooler nights.

2.

Leverage Off-Peak Rates

: With the peak tourist season winding down, many attractions and accommodations offer off-peak rates. This means you can enjoy luxurious experiences and high-end stays at a fraction of the peak season cost. Research and book in advance to secure the best deals.

3.

Choose Less Crowded Destinations

: Late summer is an excellent time to explore popular sites that are typically crowded during peak season. You'll be able to better appreciate the beauty and serenity of these sites with fewer tourists around.

4.

Stay Hydrated and Protect Yourself from the Sun

: While the scorching summer heat may be waning, it's still essential to drink plenty of water and use sunscreen to protect against UV rays during outdoor activities.

5.

Enjoy the Pace

: Late summer brings a slower, more relaxed pace. Embrace this tranquility by planning leisurely activities and taking time to soak in your surroundings. Whether it's a quiet morning at a café or a slow walk along a scenic route, savor the moment.

By implementing these tips, your late summer travel experience can be comfortable, affordable, and above all, unforgettable.



Conclusion



Step out of the ordinary this year. Embrace the unrivaled charm of late summer vacations, filled with unforgettable experiences, breathtaking views, and unparalleled luxury. As we seasoned travelers like to say, travel isn't just about the destination, it's about the journey. And there's no better time to embark on an extraordinary journey than in the tranquil embrace of late summer.