Are you an adventurous couple over 40 looking for the perfect adults-only getaway? Look no further than Barbados! With its crystal-clear waters, amazing resorts, and endless activities, Barbados is the perfect destination for couples looking to get away from it all. Not only are there plenty of adults-only resorts in Barbados, but there are also plenty of things for couples to do in Barbados. From delicious cuisine to exciting adventures, Barbados has something to offer every couple over 40. Let's explore the many ways you can have the best vacation in Barbados as a couple over 40!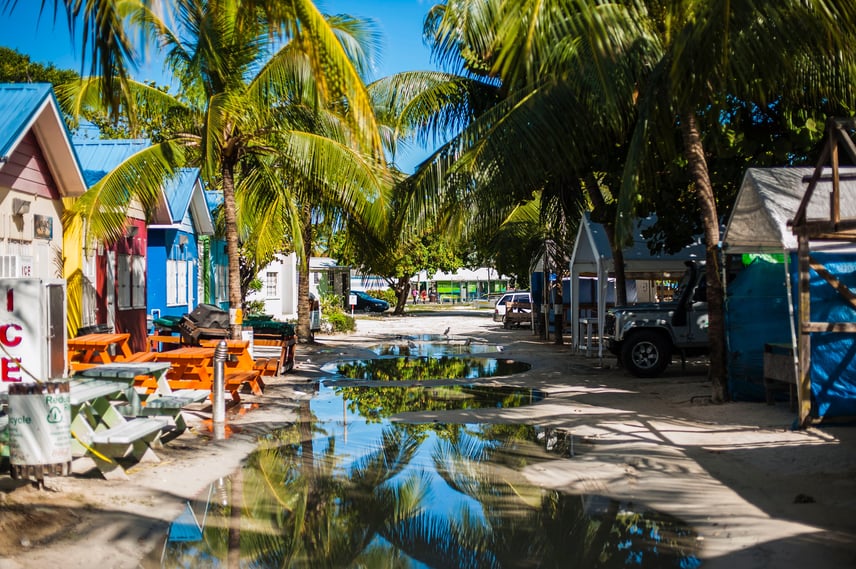 Picking the right resort
When it comes to choosing the right resort for your Barbados vacation, there are a few key things to consider. First and foremost, you'll want to think about the type of atmosphere you're looking for. Do you prefer a luxury adults-only resort, or would you be more comfortable with a family-friendly all-inclusive resort?
Barbados is home to many luxurious resorts that are perfect for couples. Consider one of the adults-only resorts available on the island. These resorts are designed with couples in mind and feature lavish amenities, such as fine dining, private beach areas, and premium spa services. For an extra special touch, you can also look for a resort that offers an on-site golf course or private villas.
The Sandals resorts are two of the most popular, with Sandals Barbados and Sandals Royal Barbados both offering all-inclusive packages that include gourmet meals, premium drinks, and plenty of activities.
Fairmont Barbados is another great choice for couples, offering stunning ocean views and a private beach club for guests. Although it is a family-friendly resort, the service and quality make it an optimal choice for discerning couples.
If you'd like to keep your budget in check but still enjoy a high-end experience, then you may want to look into Barbados' all-inclusive resorts. Many of these resorts offer great packages that include meals, drinks, and entertainment, allowing you to make the most out of your stay without breaking the bank.
The dining experiences in Barbados
Yes, Barbados is a great destination for foodies. From upscale restaurants with amazing views of the Caribbean Sea to local dining spots serving up delicious Bajan dishes, there is something to satisfy every palate.
For those looking for a fine dining experience in Barbados, there are several high-end restaurants worth checking out. The Tides restaurant at The Crane Resort offers stunning views of the ocean while serving up innovative cuisine. The Cliff Restaurant is another popular choice, offering a contemporary menu with some of the freshest seafood and local ingredients.
When it comes to local dining experiences, there are plenty of options in Barbados. Oistins Fish Fry is a must-visit spot for fish lovers – here you can sample a variety of seafood dishes cooked over hot coals. Enjoy the delectable food while mingling with locals, listening to music, and dancing away the night.
There are also numerous roadside shacks offering delicious Bajan street food and the island's signature dishes, including fish cakes, cou-cou (a combination of cornmeal and okra served with fried or steamed fish) and macaroni pie. For dessert, don't miss the chance to try a traditional Bajan rum cake or some homemade coconut bread.
Fun activities for couples over 40
Barbados is the perfect destination for couples over 40 looking to enjoy some fun in the sun! Whether you're looking to experience the culture and history of the island, or get out and explore the natural beauty, there are plenty of activities to keep you busy.
Dive into the rich history of Barbados by taking an informative island tour. From experiencing the island's colonial history at Sunbury Plantation House and St Nicholas Abbey to exploring the underground wonder of Harrison's Cave, there are plenty of interesting sites to check out. Tour guides will give you insights into the culture and history of Barbados, making these tours especially worthwhile for those who want to learn more about the island's past.
If active adventure is more your speed, why not try some watersports? Barbados is renowned for its coral reefs and white sand beaches – the perfect spot for snorkeling and scuba diving. There are also plenty of opportunities for stand-up paddleboarding, windsurfing, sailing, kayaking and more. If you're an experienced surfer, head to the East coast of the island for the infamous Barbados Soup Bowl - it's often compared to waves found on Oahu's North Shore.
To relax in between all your exploration and adventure, be sure to make time to enjoy the incredible spa treatments available across the island. For an extra special experience, you can even book a romantic couples massage or a massage on the beach.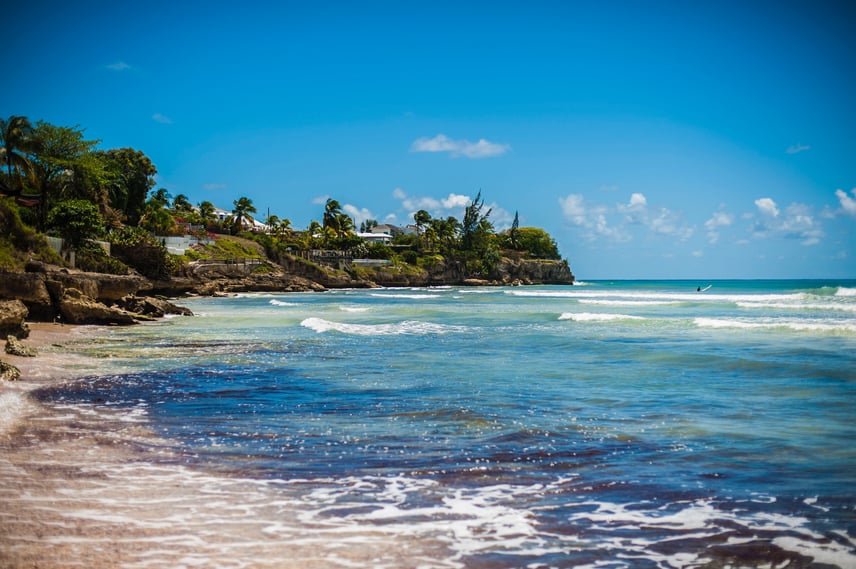 Things to know before traveling to Barbados
When it comes to safety, Barbados is one of the safest islands in the Caribbean and crime rates are relatively low. Additionally, there are no parts of the island that should be avoided. Barbados is a welcoming and tolerant destination for LBGT couples and travelers, and it is an incredibly safe place to visit. LGBT couples should not be worried about discrimination or violence. It is also an incredibly family-friendly destination, so if you're traveling as a couple over 40 with children, you will not feel out of place at all.
Regarding money, USD is widely accepted across the island. You will also find cash machines and some international banks. It is typical for restaurants to add a 10% to 15% service charge to bills; tipping beyond this is at your discretion.
The best time to visit Barbados depends on your preferences. For couples looking for romance, the best time to visit would be during the dry season (December to May). The summer months are typically the hottest time of the year and may not be the best time for a romantic getaway. On the other hand, if you're looking for an adventure-filled trip, the summer months offer plenty of activities and festivals to enjoy.