Complete Guide to Great American Travel Experiences
The COVID19 pandemic slowed travel to a standstill, and even in the best of circumstances, a crawl. However, thanks to medical advances and vaccinations, travelers are again hitting the open roads and embracing air travel in record numbers.
A recent report found that 71% of Americans plan to vacation in 2022. In addition, vacationers are projected to spend even more money on leisure travel with an increase of 29% being budgeted towards trips compared to 2019.
Despite the increase in travel, many Americans are not opting to plan trips overseas. Instead, they are choosing to indulge in travel experiences in the U.S. From coast to coast, unique adventures abound with countless things to do in America.
In this Guide to Great American Experiences, we will explore each geographic region of the country. You'll get a feel for different unique experiences in the USA that you can enjoy while vacationing.
US Travel Experiences
From sea to shining sea, America has a lot to offer vacationers. Whether you are enjoying your golden years by trying to cross off your bucket list experiences in the USA, taking the family on a much-needed getaway, or planning a couple's vacation in America, you'll have ample choices of things-to-do.
It's time to buckle up and start this adventure guide of the great American experience. The nation is well known for its natural beauty which can be found highlighted in national and state parks, but it's also known for its bustling cities, countless beaches, and small-town rural vibes. There are some beautiful places to visit in America.
Whether you are planning a road trip or going to jet-set to your vacation resort, the promise of countless adventures awaits you as you explore from the West Coast to the East Coast and everything in-between. What cities to visit in the US? Keep reading for some insipred suggestions!
Western United States
The raw beauty of the American west is going to appeal to anyone looking for a bit of adventure coupled with awe-inspiring Mother Nature.
The Grand Canyon
Young or old, you'll marvel at the might Grand Canyon which runs for 277 miles and is a shocking 18 miles wide with a depth of one mile. The rugged geological formations and the reddish, brown, and orange hues are picture-perfect.
You can visit the Grand Canyon via your personal vehicle, a shuttle, bicycle, horseback, or on foot. At the various entrance stations, you'll find a free newspaper that lists the ranger activities, maps, and special programs available to make your trip memorable.
Most consider the South Rim more developed compared to the North Rim. You'll need to book accommodations well in advance because the lodges do book up and so do the developed campground. Within the park, you'll find a vast majority of restaurants that cater to fast foods or fine dining.
On the Western side of the canyon is the famous Grand Canyon Skywalk. The horse-shoe-shaped skywalk is fashioned from glass and provides an unparalleled view of the depths of the canyon.
Las Vegas, Nevada
Many consider Las Vegas one of the perfect romantic getaways in the US. With a bevy of wedding chapels, you can get married and then spend your honeymoon at one of the lavish resort casinos on the Strip.
In the City That Never Sleeps, you'll enjoy unlimited entertainment, nightclubs, casinos, shopping restaurants, and other attractions, there is something for everyone.
From the Rockies to the Red Rocks, adventure awaits! Take an unforgettable train ride from Moab, Utah to Denver, Colorado. You'll journey through canyons, desertscape, unparalleled vistas and more.
Disneyland
For families vacationing on the West Coast, Disneyland is a must-visit hot spot. Labeled as the 'Happiest Place on Earth," it is fun for young and old alike.
Located in Anaheim, California, you are only a short drive away from Beverly Hills, Rodeo Drive, and other iconic landmarks. Most people plan an entire Los Angeles getaway when visiting Disneyland. You can head for the beach to enjoy the crashing waves of the Pacific Ocean or even drive down to San Diego to explore the San Diego Zoo, Sea World, or Catalina Island. The amount of time you have allotted for the vacation will dictate how much exploring of local tourist hubs you can enjoy.
Seattle, Washington
The rugged Northwest jewel of Seattle, Washington provides access to a thriving metropolitan oasis, mountains, the ocean, rainforest, islands, and more. There is something for everyone in the region. Seattle combines the atmosphere of a buzzing city while acting as a gateway to an outdoor lover's mecca.
Lined on one side by Puget Sound, Lake Washington, and Lake Union, you'll find no shortage of scrumptious seafood restaurants. After dining, take the time to explore the local nightlife and music scene. The city has a very storied music history and is home to iconic music groups such as Nirvana, Foo Fighters, Pearl Jam, and Jimi Hendrix. Head for the music clubs in Belltown.
Use the city's monorail system to explore the city. Shop at the Pike Place Market, take a trip up to the top of the Space Needle for unparalleled city views, or explore Olympic Sculpture Park.
Yellowstone National Park
If you want to explore the stunning scenery, catch sight of wildlife, indulge in outdoor adventure, and stay away from crowds then Yellowstone National Park is a must-visit place. Watch Old Faithful, view massive bison, fish for trout, scale a 10,000-foot peak, and possibly catch sight of a bear or wolf. The park is the perfect summer getaway.
If you want to hike the backcountry, then you'll appreciate the 1,000 of miles of trails that let you truly get away from it all. Outdoor lovers consider the park one of the most romantic getaways in the US.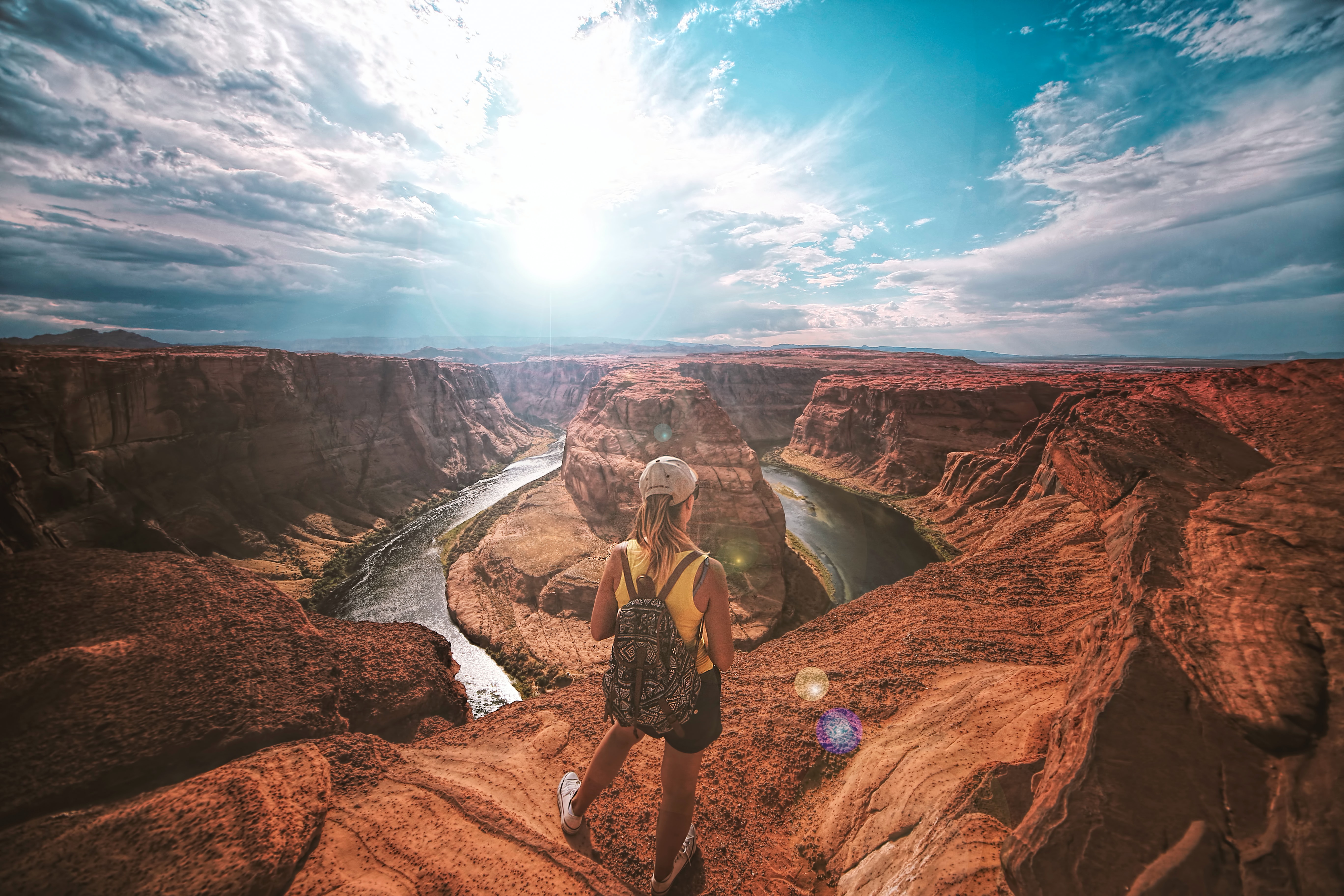 The Heartland
In the heart of America's Midwest, you'll enjoy vast swaths of farmland, cities, and industrial hubs thriving with manufacturing plants. Although not one of the most popular areas to vacation, the Heartland does have a certain appeal that draws vacationers year after year. Maybe it's their desire to return to their roots or to see rural America at its best.
Couples who enjoy antiquing often find the laid-back atmosphere and mom/pop shops truly appealing which makes the region one of the most romantic experiences in the U.S.
Amish Land
Many vacationers flock to Amish land to soak up the picturesque farms, Amish buggies, blended farming communities, and homemade wares. If you love bed and breakfast lodging, then you'll be happy with the wide assortment of B&B choices.
Minnesota State Fair
Every year is the Minnesota State Fair which is the second-largest fair in the U.S. Only New York is host to a larger fair. The fair is held at the state fairgrounds for two and a half weeks. There is always an abundance of leading country music performances, carnival rides, horse shows and more.
Road Trip
Often a simple road trip through America's Heartland holds the greatest promise of unplanned adventure. You never know what you'll encounter from farms selling homemade delicacies to antique stores and roadside zoos. An adventure hides around every corner.
Northeast
The Northeast is alive with thriving cities. It is home to New York City and Washington DC, which are two must-visit vacation hubs in the nation. Explore D.C.'s Smithsonian Museums, take a tour of the Whitehouse, and ride to the top of the Washington Monument.
Niagara Falls
If you want to soak up the rugged beauty of the region, then head to raging Niagara Falls which acts as the border between the U.S. and Canada. In the spring, the parks around the falls are alive with tulips and daffodils.
Maine
Head for Bar Harbour, Maine where you can enjoy a classic lobster meal. You'll also want to schedule a time to tour the local lighthouses and maritime museums.
Boston and Cape Cod
Explore Boston and schedule time to zip down to Cape Cod, one of the most popular summer vacation hotspots. You'll find ample seafood shacks along the way.
Vermont
If you plan on visiting in the autumn months then plan a trip through Vermont where you'll find forestlands, changing leaves, wood bridges and more. The area is popular for its production of maple syrup. In the winter months, the destination is popular for skiing and other winter sports.
The South
Whether you plan to venture south of the Mason Dixon line to explore the history of the region in locations like Savannah, Georgia, or New Orleans, Louisiana, or you can go all the way to Miami, Florida, or the Keyes.
New Orleans
There is something to appeal to everyone in the Southeastern United States. New Orleans offers year-round music festivals, Cajun cuisine, history, and more. Each year, Mardi Gras comes to the city streets where revelers enjoy rum-laced hurricanes and more.
Florida
Dreaming of white sandy beaches? Why not plan a trip to Florida? Whether you want a romantic retreat for you and your loved one, a fun family trip, or just a solo adventure, the Sunshine State has something for everyone. Explore the alligators of the Everglades, visit the white sandy beaches of Sarasota, head for the nightlife of South Beach, or enjoy unparalleled sport fishing and more in the Keys.
Florida is also known for being the departure port for many different cruise lines. Whether you're looking for a family-fun adventure or romantic getaway out on the open sea, cruises are ideal for an all-inclusive vacation.
The Lone Star State
Hungering for big skies or desert terrain, visit the Lone Star state of Texas where you can explore the Alamo, enjoy Austin's music scene, and more!
Appalachia
If you want to explore a mountain retreat, then head to Appalachia which spans 12 states. The natural and diverse terrain has miles of trails, pristine waterfalls, mountain lakes, and more. Book a cozy cabin for a memorable outdoor wilderness getaway.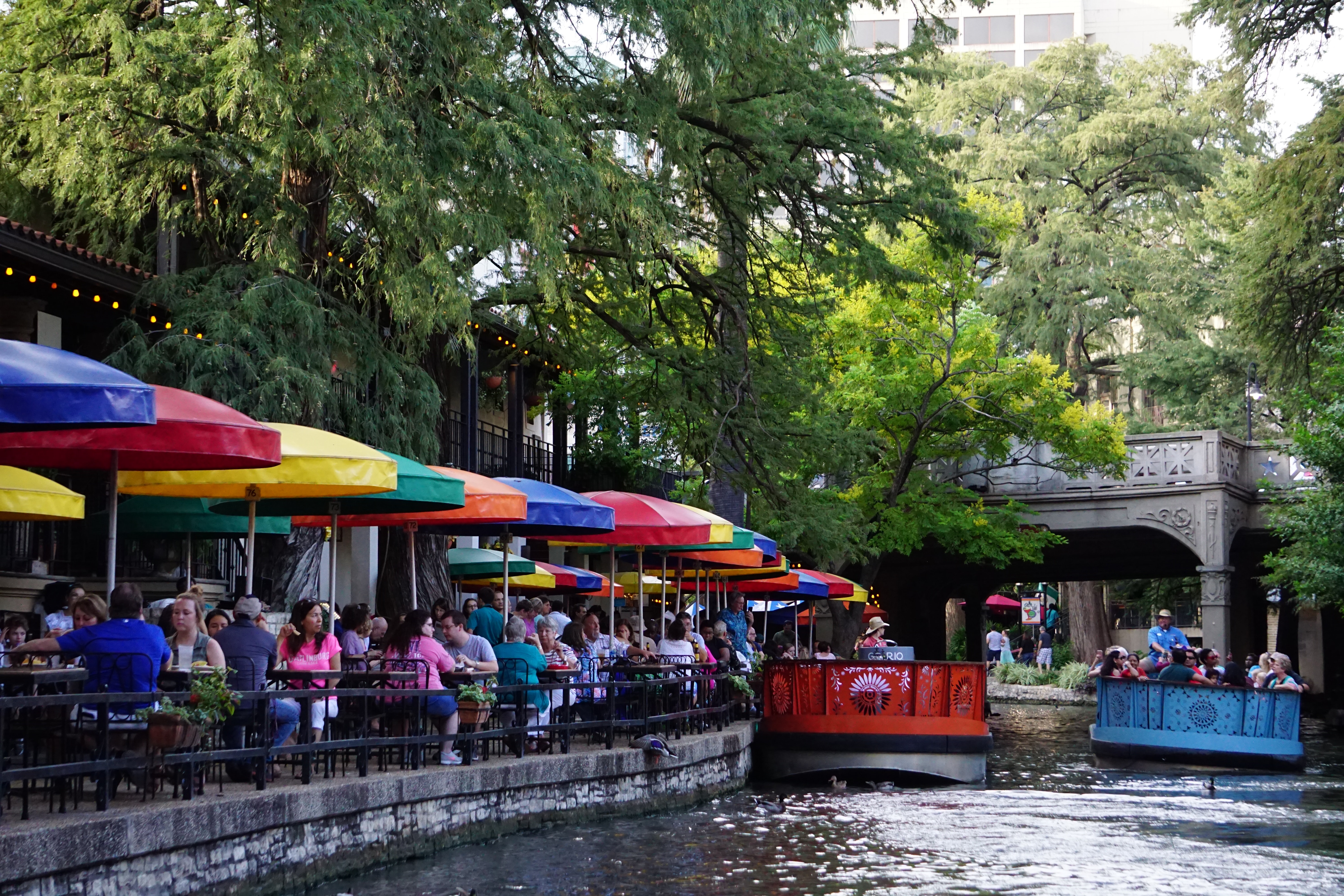 The Great Lakes
Often referred to as the 'inland seas,' the Great Lakes definitely share similarities with the ocean. You'll enjoy unrestrained vistas and rolling waves. There is a multitude of national parks, beautiful beaches, wildlife preserves, and outdoor activities.
Conclusion
The United States is filled with limitless vacation adventures. Whether you pick a particular city, state, or geographic region, you are sure to find ample things to do to pique your interests.